At the time of writing, Global Currency Reserve ($GCR) is up by 43.31% in the past day. It is the 97th largest crypto in the market and reached its all-time high of $11.08 yesterday, 3 July. It calls itself "the most interesting cryptocurrency in the market". So just what is GCR?
GCR crypto explained
The Sweden-based Global Currency Reserve seeks to mine digital currency crypto coins with its business opportunity, thus empowering personal wealth building.
Its Twitter page, set up in 2012, has 3,396 followers and only follows 10 accounts – Elon Musk, Changpeng Zhao, Near Protocol, Coinbase, Binance, CoinMarketCap, Gate.io, Biconomy, LBank.com, and Huobi.

Its top investors include One Block Capital, BlockGround Capital, Carnaby Capital and YouBi Capital.

Their native coin is called the $GCRCoin/$GCR. The community tags it as the "ultimate cryptocurrency". By creating buyer demand with an exclusive commerce benefit, it seeks to build "real cryptocurrency value".
The GCR market cap is $332m and has a circulating supply of 107,024,222 GCR coins, while the max supply is not available.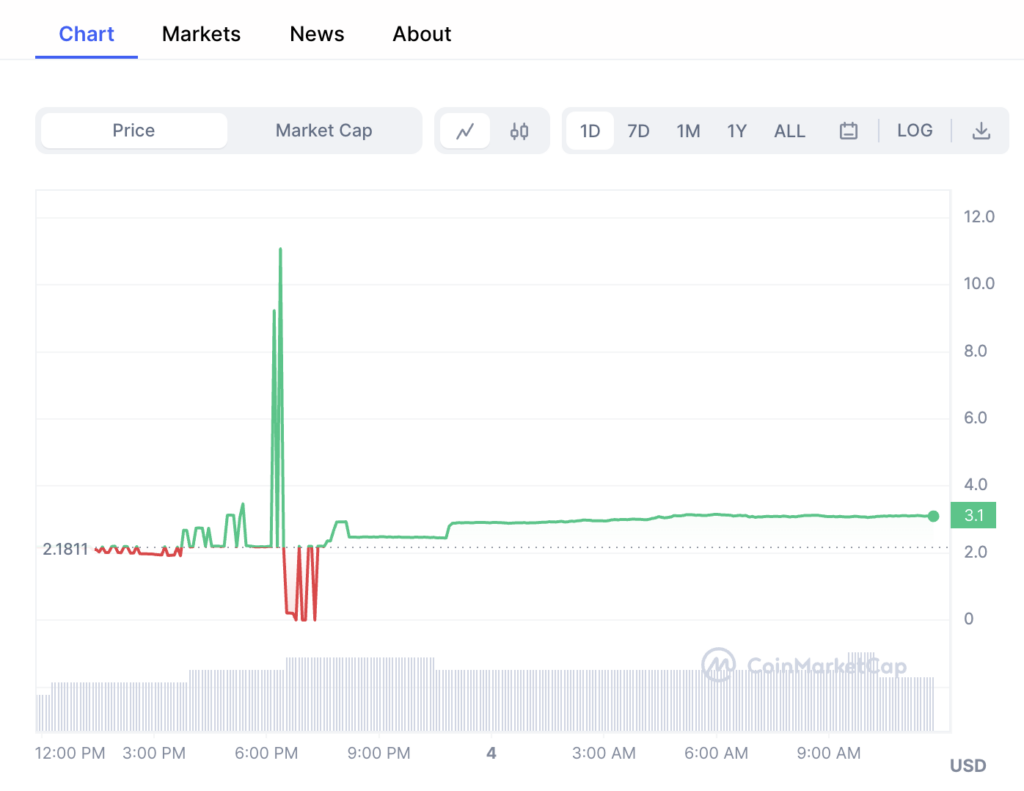 How does $GCR work?
The distributed cryptocurrency allows users to take advantage of the benefits of using cryptocurrencies in an easy way and with an added value. These advantages include:
* Ease of use of your account or wallet.
* Promptness in operations with no limits.
* Expense reduction for transactions.
* Confidentiality.
* Value free from depreciation and government or financial institution intervention.
* Possibility to get coin revaluations.
In $GCRCoin's system of affairs, transactions are managed and verified by its user network. Participation in this transaction verification process also offers the possibility to get an additional benefit.
This is the result of the Proof of Stake (PoS) system, which is a consensus protocol in blockchains. It is a way to decide which user or users validate new blocks of transactions and earn a reward for doing so correctly.
As a result, the $GCRCoin's transaction system rewards the user with new coins just for using a wallet that participates in transaction verification.
$GCR news
On 4 June 2023, Global Currency Reserve announced its "ERC20" New Token called ERC20 Token Contract on Etherscan.
Yesterday, its coin $GCR witnessed its highest peak in price at $11.08.
FAQs
What is $GCR in crypto?
As per CoinMarketCap, $GCR reigns as the 97th largest cryptocurrency in the market with a market capitalisation of $332m. It has a circulating supply of more than 107 million $GCR and a fully diluted market cap standing at $331m.
Where can I buy Global Currency Reserve Coin?
According to $GCRCoin's official website, one can buy the token in the following exchanges: Yobit, Bittrex, Coinomi, Coinpayments, Banx.io and Anycoin Direct.
Some of the top cryptocurrency exchanges for trading in Global Currency Reserve stock are currently: PancakeSwap v3 (BSC), PancakeSwap v2 (BSC), YoBit,PancakeSwap v2 (Aptos), and PancakeSwap v3 (Ethereum).
How much is $GCR?
$GCR has been gaining much attention recently, enjoying a price spike by over 43% in the last 24 hours. At the time of press, it was changing hands at $3.11, as per CoinMarketCap. The coin saw its all-time high yesterday, on 3 July, when it peaked at $11.08.