According to Wall Street Journal sources, the SEC has told the Nasdaq and Cboe exchanges that the recent Bitcoin ETF filings from BlackRock, Fidelity and others are not "clear and comprehensive".
In the past half hour, the price of Bitcoin fell from $31k to $29k following the breaking WSJ report that reveals the SEC has rejected the applications.
However, the story also indicates asset managers can re-file to address surveillance issues.
According to the WSJ: "Some industry watchers predicted that BlackRock's filing would appease the SEC's concerns through an agreement to share 'surveillance' of a spot bitcoin-trading platform with Nasdaq, which would list the ETF.
"Yet the SEC told the exchanges that it returned the filings because they didn't name the spot bitcoin exchange with which they are expected to have a 'surveillance-sharing agreement' or provide enough information about the details of those surveillance arrangements. Asset managers can update the language and refile."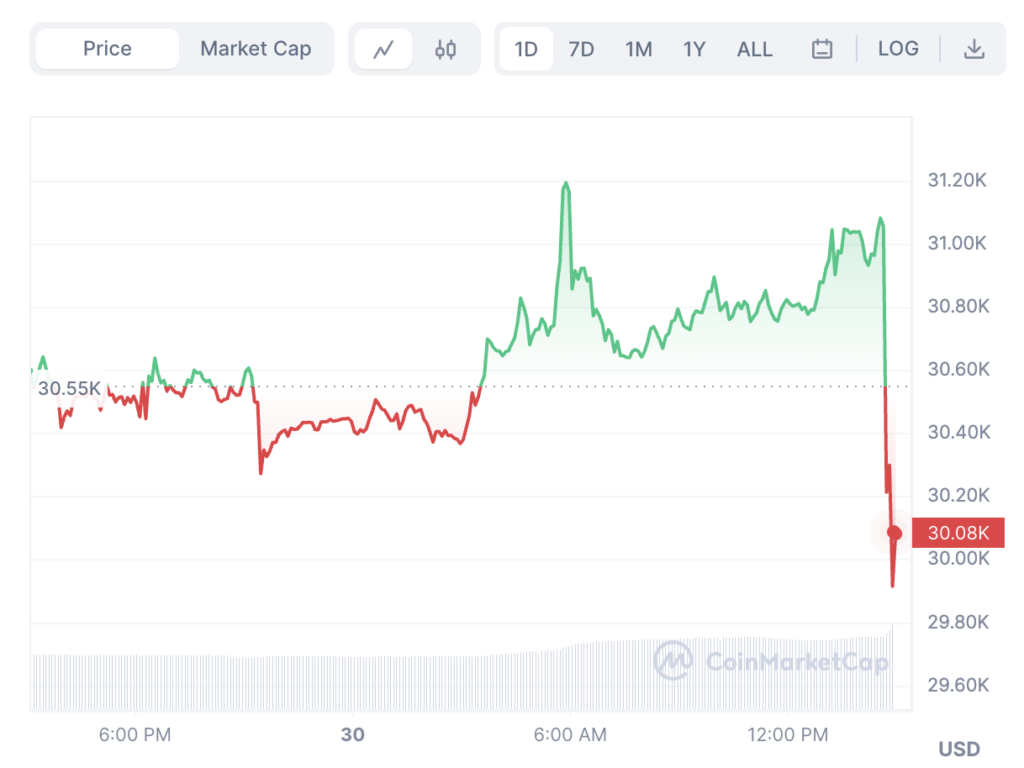 At the time of writing, the price of Bitcoin is trading at $30,271.85.
BlackRock's spot ETF filing earlier this month had kickstarted a stronger run in the price of BTC, increasing the coin from $26,000 to one-year highs above the $31,000 mark.
BlackRock's application led to other firms doing the same, including asset management giant Fidelity.