Today's Bitcoin and Ether price slump has made the market's leading two cryptos drop to a two-month low and caused a mass of liquidations for thousands of derivative traders.
In a Friday morning shock that's taken the global market by surprise, billions of dollars worth of hedged positions have been liquidated with many traders losing millions in a single trade.
In the past 24 hours, as many as 176,631 traders were liquidated, according to Coinglass data, with the total liquidations coming in at $1.04billion. The largest single liquidation order happened on Binance – ETHBUSD valued at a whopping $55.92m.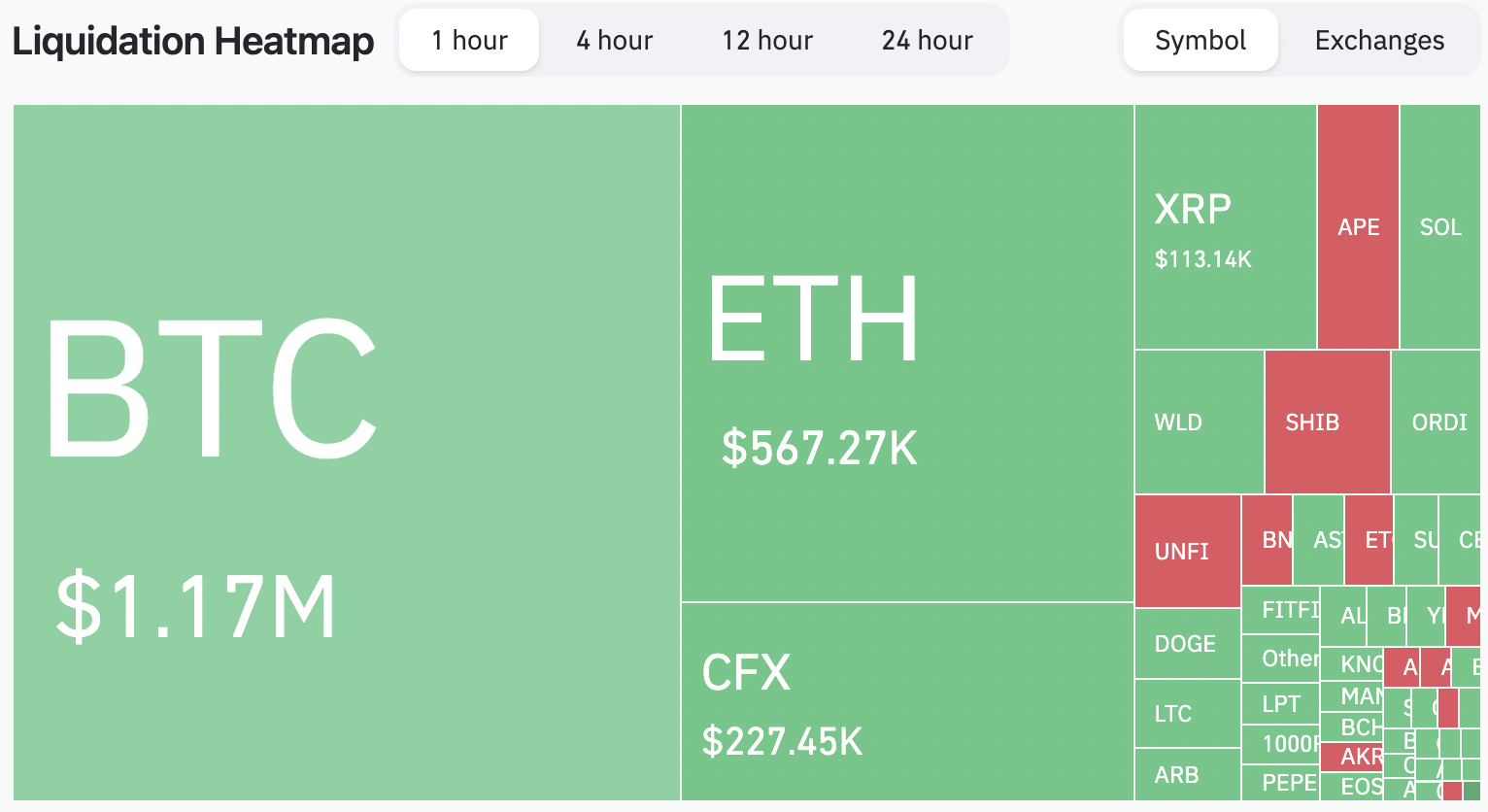 Approximately 90% of these liquidations happened within the last 12 hours, illustrating a striking increase in price volatility mere days after crypto analytic firm Kaiko revealed data that showed Bitcoin and Ether had recently been less volatile than oil. Bitcoin had maintained $28k support for a few months while ETH kept the $1.5k mark before dropping yesterday.
The Fear and Greed index now stands at '37 – Fear', down from Wednesday's '52 – Greed', according to CoinMarketCap.
Blame for the sudden crypto crash had earlier been attributed to reports that SpaceX wrote down the value of BTC it previously had by $373million, while other theories included China's Evergrande Group filing for Chapter 11 bankruptcy in New York. According to some traders this afternoon, market structure and liquidations were a likely culprit for the sudden drop instead of a singular catalyst. 
At the time of writing, the price of Bitcoin is trading at $26,260.95, down 7.51% in the past day, according to CoinMarketCap. Ethereum is currently priced at $1,672.58 at a reduction of 6.18%.
The day's biggest risers loser within the top 100 cryptocurrencies by market cap was Conflux ($CFX) suffering a daily fall by 17.93%, trading at $0.12 at press time, followed by XRP ($XRP) at 13.78%, Litecoin ($LTC) at 13.56%, and Arweave (AR) at 13.09%. SEI ($SEI), which had been one of this week's top-performers following its recent launch, has seen its price fall by 11.18%.
The top three coins in the green this morning were Injective ($INJ) at 8.22%, XDC Network ($XDC) at 1.21%, and Tether Gold ($XAUt) at 0.19%.