Sony Interactive Entertainment files patent application for a groundbreaking NFT framework, paving the way for cross-platform gaming and asset utilization.
Sony's Dive into the NFT Space
Sony Interactive Entertainment, the creator of the PlayStation gaming console, has filed a patent application for a novel NFT framework.

The framework is designed to allow users to transfer and utilize non-fungible tokens (NFTs) across multiple gaming platforms.

This move highlights Sony's growing interest in the cryptocurrency and blockchain industry.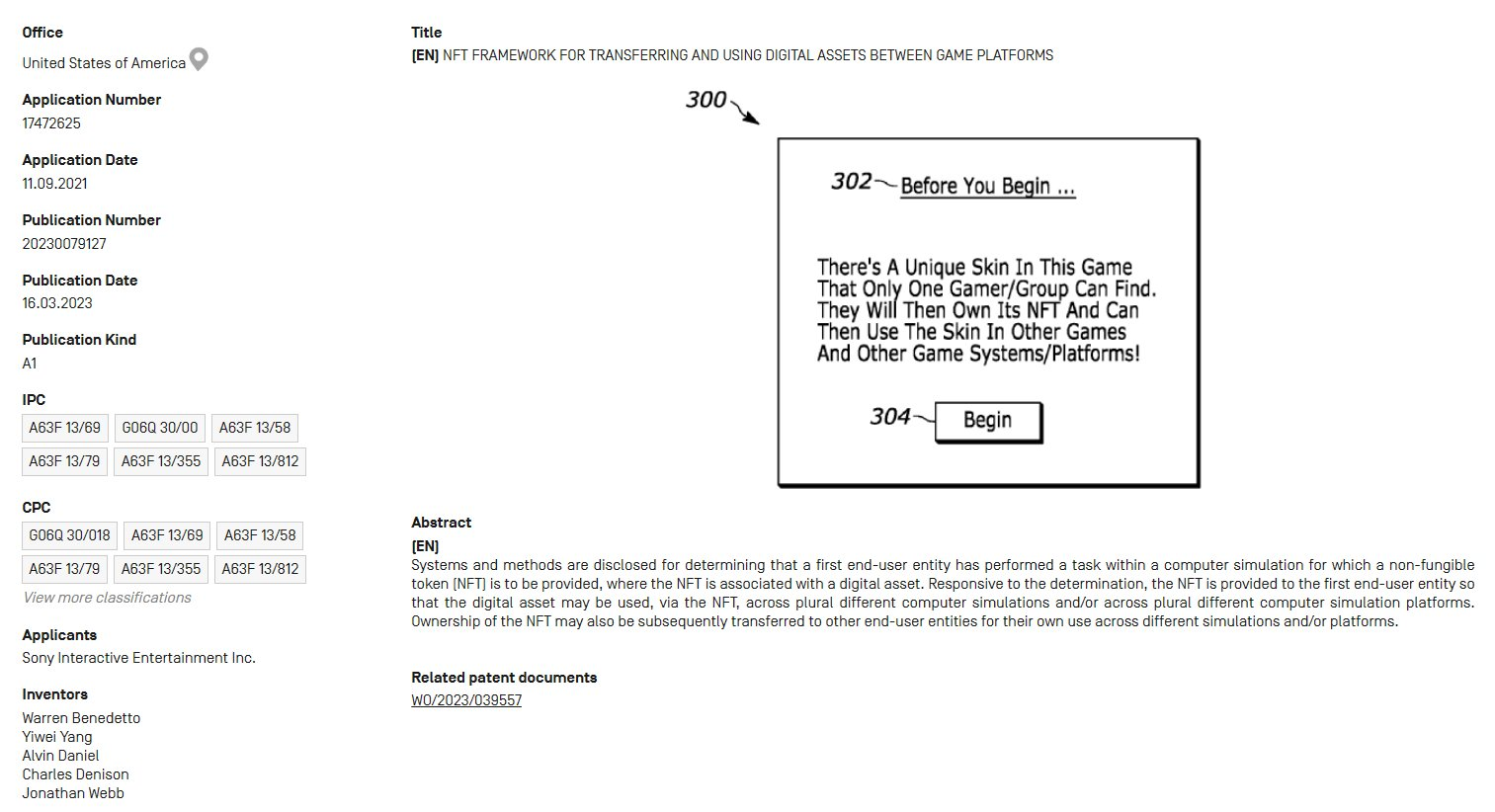 A History of Interest in Cryptocurrency and Blockchain
Sony has been exploring opportunities in the cryptocurrency sector for years.

The company has formed partnerships with various blockchain-based platforms and registered relevant trademarks.

NFTs, digital assets that are unique and cannot be replicated, have been a significant area of interest for Sony.
Sony's Vision for Cross-Platform NFTs
The recently submitted patent application aims to create a system enabling players to move and use NFTs across different gaming platforms.

This will allow players to use their NFTs in multiple games, regardless of the platform they are playing on.
Potential Applications of the NFT Framework
The framework offers various use cases in multiple contexts, such as:

Players purchasing NFTs in one game and using them in another.

Exchanging NFTs with other players on different platforms.

Making it easier for game developers to create games compatible with multiple platforms and incorporating NFTs.
The Future of Gaming and NFTs
While Sony's patent application is still pending approval, it demonstrates the company's commitment to the cryptocurrency market.

As blockchain technology continues to advance and become more widespread, more companies are likely to explore the potential uses of NFTs and other digital assets.

Sony is currently leading the charge in this exciting new frontier.
Sony's patent application for an NFT framework is a testament to the growing importance of digital assets in the gaming world. If approved, this technology could revolutionize the way we interact with games and digital assets, opening up a whole new world of possibilities for both gamers and developers. Keep an eye on Coin News for the latest developments in the blockchain and cryptocurrency industry, and stay ahead of the curve as new innovations unfold.