Bulls have been rising in power in the past one week, taking the market capitalisation of the global crypto market above the highly-coveted $1trillion mark. They seemed to have also flocked around one particular coin – Bitcoin Cash – hiking it by more than 118% in a week.

WHAT IS BITCOIN CASH?

Bitcoin Cash (BCH), an offshoot of Bitcoin which took its own way in 2017 with a hard fork, is the 19th-largest crypto in the market.

The split was a result of disagreements within the Bitcoin community over scalability and transaction capacity. There were two factions, proposing different solutions, that emerged out of this dispute: the big blockers and the small blockers. It was the big blockers, who advocated for larger blocks of transactions, that led to the creation of Bitcoin Cash.

WHAT'S HAPPENING NOW?

Recently, bullish sentiments have surrounded BCH, increasing its price by over 118% weekly. At the time of press, it was trading at $233, up by nearly 19.04% in the last 24 hours.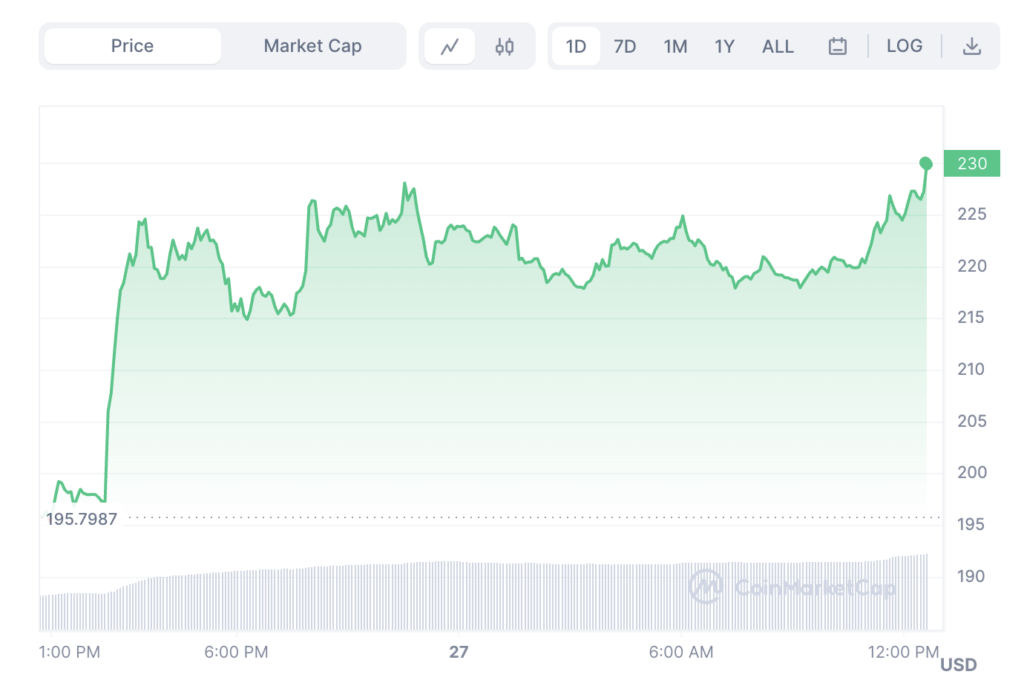 BCH has a market capitalisation of $5billion, according to CoinMarketCap data. The same figure was around $2.19bn just a few days back. Currently, it is the best-performing crypto in terms of weekly price appreciation among the top 100 cryptocurrencies by market cap.

The coin's price hike comes amid the wider crypto market's bull run. Almost all of the top cryptocurrencies were trading in the green at the time of writing, rising substantially over the past seven days.

Bitcoin Cash's bullish sentiment was first noticed following BlackRock's application for a Bitcoin spot ETF with the Securities and Exchange Commission (SEC) and the launch of EDX Markets.

The former triggered an influx of several similar applications. The latter is a new compliance-focused crypto exchange backed by financial giants like Fidelity, Schwab, and Citadel Securities. The launch evidently pumped the price of BCH as it is one of the four cryptocurrencies that are offered on EDX Markets. The other cryptocurrencies listed on the platform are Bitcoin, Ether, and Litecoin.